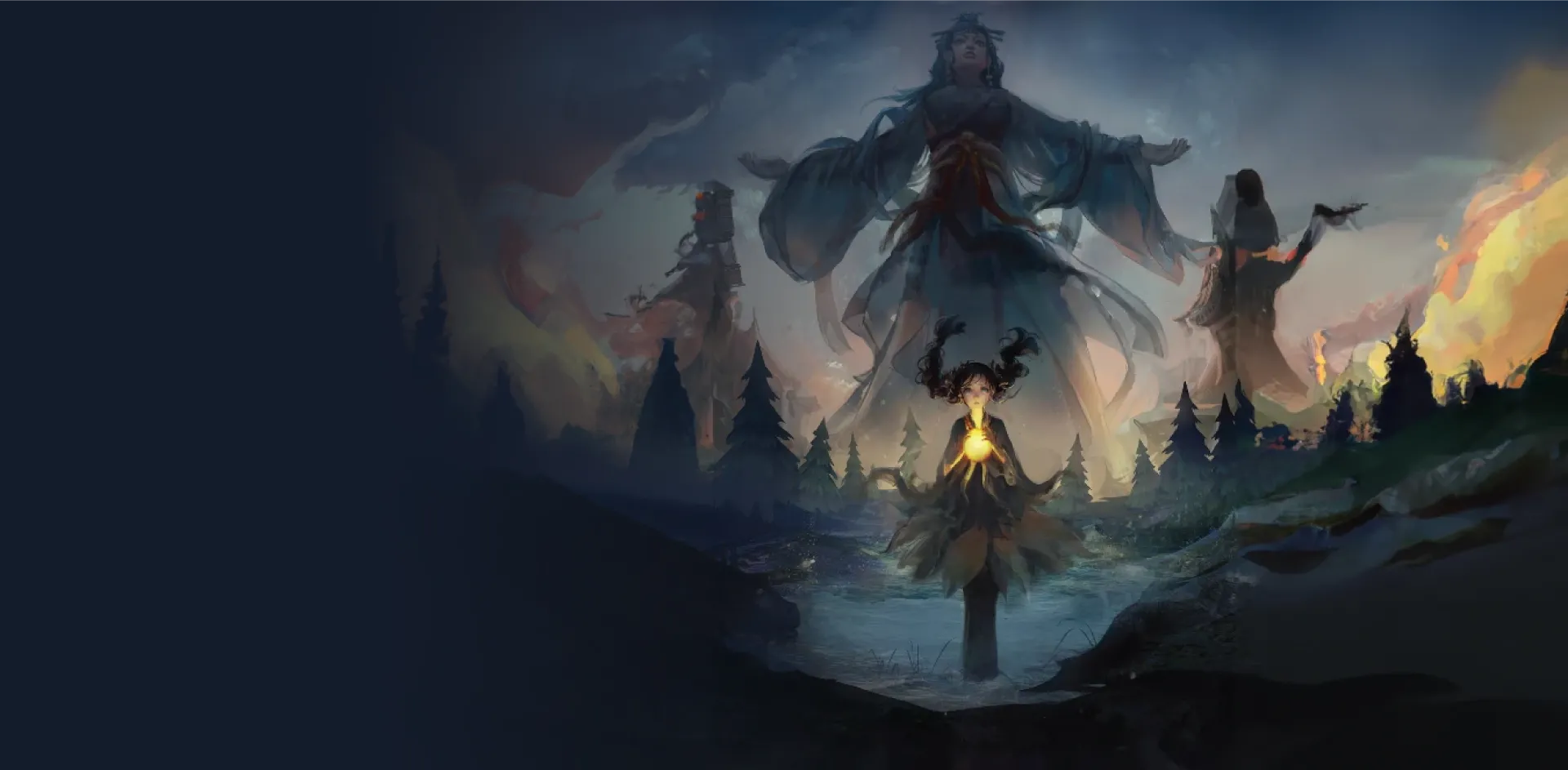 DIPLOMA IN
ILLUSTRATION
Movie & Game Art
KP/JPS(R3/213/4/0317)11/26 (A7674)
Moving Beyond the Bounds of Imagination
Illustrators as visual storytellers are sought after in a variety of industries, from commercials, publications to entertainment designs in animation, video games and films. This 3-year programme prepares aspiring illustrators by bringing out the truest artists in them through hands-on experience and master classes by industry professionals. Through sharing sessions by prominent illustrators, concept artists and game & film producers, students will be exposed to contemporary industry practices which help them to expand their own level of critical thinking, deepen their comprehension in this field and produce substantial portfolios.
Intake
January, April, August
Location
Bandar Sunway Campus, Penang Campus
Accreditation
5-Star College-Based Category
AREA OF
STUDY
Fundamentals of Design & Drawing
Illustration is about creating impressive imagery and visuals that capture audiences' imaginations. Here, students will learn the foundation of drawing and producing illustrations. Subjects focusing on drawing, perspective studies, visual communication and more are vital in making sure that students' skills of producing images are honed. This will prepare them as they move into the technicalities of illustration.
Understanding the Technicalities
As students delve deeper, they will undertake more specialised subjects aiming to sharpen their skills, such as Light & Mood Studies, Production Sketching and Figure Anatomy. They will be exposed to both traditional and digital media. Training in pencil, gouache and watercolour will further strengthen students' image making skills and artistic foundation, while proficiency in digital software such as Adobe Photoshop and Blender will ensure students are familiar with the current industry workflow. This exploration of media will allow students to produce excellent artwork with more versatility.
Collaborative Projects & Portfolio
To prepare students for their future careers in the illustration industry, they will learn subjects that improve teamwork, leadership and critical thinking, such as Community Service and Collaborative Project. Students will have the opportunity to create pre-production design for animated short films in collaboration with Digital Animation major students for their Final Project. Additionally, subjects that mirror industry practices such as Cinematic Storyboarding and Concept Design help students to express their creativity and ideas to generate a portfolio that is up to the industry's standard. A professional-standard portfolio will give them the best advantage when beginning their careers in the illustration field.
Course Modules
Drawing
Figure Studies
Design Fundamentals
Visual Communication
Perspective Studies
Watercolour Rendering Workshop
Light & Mood Studies
Introduction to Digital Photography
Production Sketching
Illustration
Visual Development
Story Development
Concept Design
Digital Matte Painting
Cinematic Storyboarding
Collaborative Project
Media
Pencil
Gouache
Watercolour
Digital
Software
Adobe Photoshop
Adobe Illustrator
Adobe Premiere
Google SketchUp
Blender
ZBrush
Contextual Courses
History of Art & Design
Language & Communication Skills
Survey of S.E.A Art & Culture
Personal Development
Seminar & Workshops
Graduation Campaign
(Note: Subjects offered are subject to change based on the requirements of the Academic Board and MQA.)
ENTRY
REQUIREMENTS
Pass Sijil Pelajaran Malaysia (SPM) with minimum 3 credits (3Cs) including a Pass in Bahasa Melayu and Sejarah
Pass Unified Examination Certificate (UEC) with minimum 3 credits (3Bs)
Pass IGCSE / O-Level with minimum 3 credits (3Cs)
Pass The One Academy's Certificate in Communication Design OR Certificate from other Institutions of Higher Learning in related field with minimum CGPA 2.00
Pass Sijil Kemahiran Malaysia (SKM) Level 3 in art & design field (subject to internal assessment process)
Other equivalent qualifications recognized by the Malaysian Government AND
Pass Portfolio Review or Drawing Test conducted by The One Academy for candidate who does not have a Pass in Art subject or without an art subject at SPM level or its equivalent
Explore the complete list of Entry Requirements for domestic and international students here
CAREER
OPPORTUNITIES
The estimated value of the online art market is forecast to reach a total of U$9.32 billion worldwide by 2024.
*source: statista.com
International/Local Advertising Agencies
Game Production House
2D / 3D Animation production House
VFX Production Studio
Design Studios
Corporate In-House Design Division
TV/Film Production House
Publication House
Art Education College / Centre
Your own Illustration Studio
Illustrator
Digital Artist
Matte Painter
Comic Artist
Concept Artist
Texture Artist
Background Artist
Storyboard Artist
Cartoonist
Graphic Designer
Desktop Publisher
Visual Merchandiser
Art Teacher
Art Director
Film Director